How much is the demand for MOCVD? In 2015, whether domestic MOCVD has the possibility of mass production, what kind of impact will it be caused by Taiwan-funded LED enterprises to enter the mainland, what is the situation of China's LED industry in the upper, middle and lower reaches, and what is the cost of LED lamps? Control, you will find the answer to the question at the closing ceremony of the 2010 LED Illumination China Tour and the 7th LED Industry Theme Summit held at the Shenzhen Golden Central Hotel on October 13th.
The conference attracted the general managers of nearly 200 well-known companies, CREE Vice President and General Manager of China, Shi Gancan, Philips Lumileds Asia Pacific Sales Vice President Alvin Tse (Xie Wenfeng), and Zhongjing Kechuang Optoelectronics Technology Co., Ltd. Dong Zhijiang, General Manager of Wuhan Diyuan Optoelectronics Technology Co., Ltd., Nie Pengxiang, CEO of Yanlei Technology, He Wenming, Chairman of Zhongke Wanbang Optoelectronics Co., Ltd., Lin Xiaoning, Deputy General Manager of Jingke Electronics (Guangzhou) Co., Ltd., R&D Director of Ruifeng Optoelectronics Co., Ltd. Zhang Jiaxian and Zhang Hong, senior manager of electrical appliances of CTI China Testing Technology Co., Ltd., visited the site and gave a keynote speech.
Dr. Zhang Xiaofei, CEO of Gaogong LED, gave a speech on the opening ceremony of the 7th LED Industry Theme Summit Forum and made a profound analysis report on the upper, middle and lower reaches. On behalf of the high-tech LED team, Zhang Xiaofei presented a thank-you commemorative card to the 2010 LED illuminating China Travel Support Unit. Zheng Liyao, deputy director of the High-tech LED Industry Research Institute, announced the LED illuminating the candidate list for China's annual selection campaign.
Dong Zhijiang: A preliminary study on the development of LED lighting in China
Dong Zhijiang, general manager of Wuhan Diyuan Optoelectronics Technology Co., Ltd. believes that LED enters lighting is an inevitable trend. The problem that LED lighting needs to solve urgently is the explicit subsidy policy, the introduction of national standards, technological upgrading, and the industrial scale is not obvious. The industry has misunderstandings about LED lighting, and believes that "local chips are not as good as imported chips", "patents = technology = products", "all LEDs can be used for lighting", "investment is large = large scale".
Dong Zhijiang said that the development of LED lighting must do the following: the country to increase subsidies for LED lighting applications, as soon as possible to introduce national standards to regulate the market, upstream enterprises to catch up with the world's biggest obstacle is not patents but talent, the luminous efficiency of the chip Improvement is the key. Middle and downstream enterprises should strengthen the modularization of product standards, promote the localization process of localization, and combine traditional lighting with LED lighting.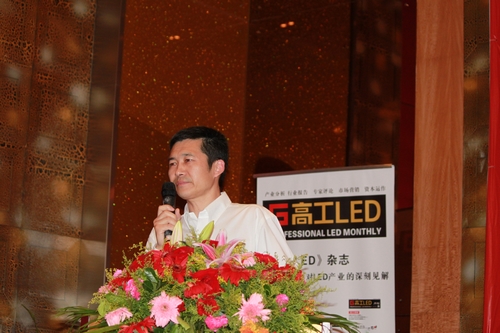 Pitch pith from P1.2mm, P1.5mm,P1.6mm and P1.9mm. with SMD0909 lamp and die cast/CNC cutting aluminum panel. light weight and high accuracy.
HD LED Screen with the high-precision cast aluminum material, perfect splicing without gaps. Fast locking makes installation and removal extremely easy.
High-quality aviation plugs ensure reliability.
Seamless splicing and installation type to assemble screen freely.
Sharp color & brightness uniformity.
Ultra-high dynamic contrast and high-quality display, ultra-high-definition perfect picture quality, bring you unprecedented visual enjoyment.
Easily attract attention, greatly enhance the value of advertising.
Patented connecting piece, and hang pin rotating at 120 degree to lock the case, and gap adjustable to ensure the seamless screen, and rapid installation and removal supported. Only 1/4 of installation time compares with traditional structure.
HD LED Screen with both vertical and horizontal large viewing angle are 140, broadcast-level color gamut, CT and brightness adjustable, more appropiate for long-time watching.
It can be installed without taking the space for maintenance channel into consideration, thus improving your work efficiency.
Ultra HD fine pixel pitch brings video content to life.
Flicker free broadcast with exact full HD and 4K picture.
Support front service, modules can be taken out without opening the back door,power suppliers are fixed without screws.
Smooth display image is realized shooting with 3840HZ refresh rate, even under 1/2000 shutter professional camera shooting, fully meeting the demand of live feed switching.
HD LED Display,HD LED Screen,LED Display,LED Display
Shenzhen Bako Vision Technology Co., Ltd. , http://www.rentalleddisplays.com