Tiandiwan Yuyuan Club, located in the Shangfeng Shangshui Mature Villa Area of ​​Huiji District, Zhengzhou City, adjacent to the Lianhuo Expressway, adjacent to the Garden Road Cityscape Avenue in the east, adjacent to the Jialu River, combining international quality with the Oriental culture, the city The combination of prosperous and natural ecology highlights the rich new Asianist house style.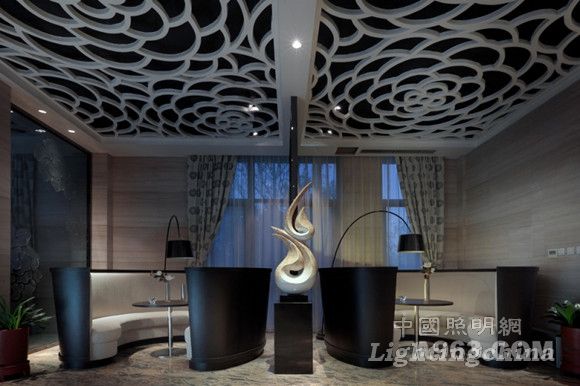 The top of the clubhouse is designed with a gentle roof and a large provocative design, which highlights the strong Han and Tang dynasty, and the modern façade and the simple texture are harmonious. 30% of the large-scale stone use, the facade of the building with red-brown tiles, outlines the rich architectural texture, highlights the noble texture, and adds a rich cultural heritage.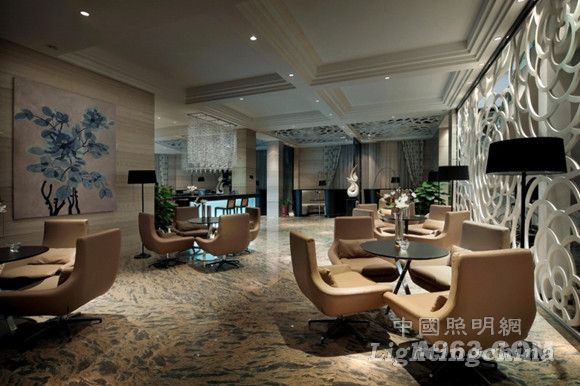 The interior design of the Tiandiwan Yiyuan Clubhouse is based on the Asian cultural tradition. The symbol of the peony symbol is reflected in the ceiling and the facade through the modern and simple style. It outlines the rich and varied texture, highlights the noble texture, and adds a rich cultural heritage. The international quality and the oriental heritage complement each other and construct a brand-new international life style.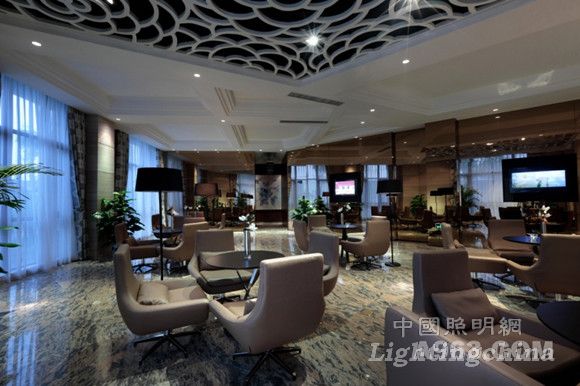 Commercial lighting is an esoteric art. Lighting has to create a unique business environment, but also to attract customers and guide customers to the business experience. The main lighting design of Tiandiwan Yiyuan Clubhouse extends the modern and simple style of interior design, emphasizing the symbolic shape of peony elements, creating a sense of nature, atmosphere and comfort. It not only adds a heavy cultural atmosphere through the light and dark environment, but also gives The customer brings a comfortable and warm feeling, allowing the customer to enjoy the space and texture of the clubhouse, and experience the comfortable and considerate service of the clubhouse. The business value of the clubhouse is well reflected by the lighting.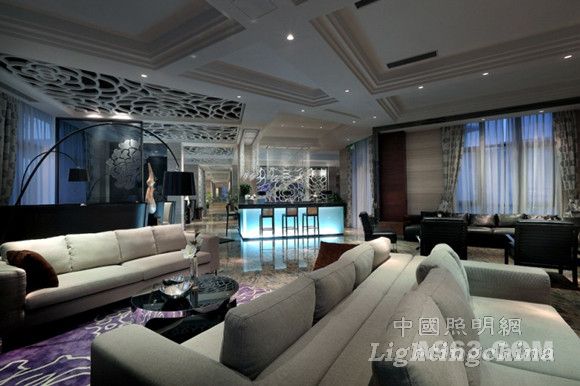 Zhang Jixian lighting design through the overall functional zoning planning in the lighting design of the Tiandiwan Yuyuan Clubhouse, the overall integrity of the interior design, reasonable and orderly lighting arrangements. The arrangement of the lamps on the hollowed-out peony-shaped ceiling is also carefully considered by the designer. Finally, the lighting fixtures are dissolved into complementary elements of the interior design, ensuring the integrity of the overall space and shape of the interior, and also ensuring the illumination of the interior space. It can be flexibly controlled to entice customers to enhance their sense of identity and dependence on the club environment.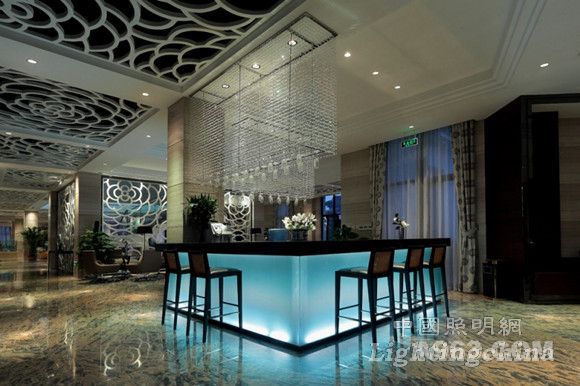 By using the lighting effects and the balance between the number of lamps and the quality of the lamps, Zhang Jixian creates a layered light environment, which enhances the fun and comfort of the overall space, and also reduces the damage to the indoor environment caused by many unnecessary lighting equipment. Moreover, the lighting design greatly saves the owner the cost associated with the lighting equipment.
Edit: Cedar
Mini Substation,Solar Power Substation,Step-Up Solar Power Substation,Step-Up Transformer
Hangzhou Qiantang River Electric Group Co., Ltd.(QRE) , https://www.qretransformer.com