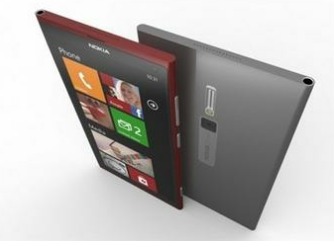 As the majority of netizens said, this is an era of "mobile phones when the computer is used". Therefore, communication manufacturers have made every effort to launch their own flagship models that they are proud of. As Nokia's newly released flagship, Lumia N920 and N820, which will be debuted with the Windows Phone 8 operating system as the core, will be debuted this week at Five Stars' nationwide stores. From now on to December 20, consumers who come to participate in pre-order, plus a mobile power worth 149 yuan.
According to relevant data, the number of mobile e-commerce users will reach 146 million by the end of the year. At present, the total amount of goods traded by wireless clients such as mobile phones accounts for about 35.8% of the total volume of mobile e-commerce market, and mobile shopping has become a novelty consumption model. So the operating system, the processor, how high the screen resolution size, and how much the size of the mobile phone when consumers consider the bulk of the purchase. Facing high-end smartphones into the "Personalized Service Age", Nokia's latest flagship N920 has added powerful features, including Windows Phone 8 operating system, dual-core processor, 4.5-inch PureMotionTM super-sensitive touch screen, and PureView. 8.7 million pixel camera with precision optical image stabilization OIS module + LED fill light + 1.2 million front camera. Other parameters include 32GB internal storage, 2000mAh battery, 1080p full HD video capture, 1GB RAM and high-sensitivity touch screen, wireless charging, city kaleidoscope and other functions, whether it is the second Internet connection, Office software and SkyDrive synchronous connection, Music enjoy free unlimited download FM, clear shooting under the night, or innovative wireless charging technology, all kinds of flash points have made this machine become the world's most innovative WP8 system smart phone. This week, Five Star and Nokia jointly launched the N920, which has a retail price of 4,599 yuan.
At the same time, Nokia also introduced another WP8 dual-core smart phone N820, which is also an important model of the current Lumia series phone, which also carries the Windows Phone 8 operating system, dual-core processor, uses 4.3-inch PureMotionTM screen, 8GB of internal storage space , Support for expansion, the price of 3499 yuan so that it has a very high cost performance. In order to give back to consumers, from now on to December 20th, consumers who come to five-star appliances to participate in pre-order, plus a mobile power worth 149 yuan.
It is reported that Five Star has established a strategic cooperative relationship with Nokia since 2009. In the past three years, the cooperation between the two sides in a specific area has achieved good market results. These have led to a deeper development of communication and cooperation between both parties. Nokia also gave Five Stars have the greatest support on resources. For the listing of N920 and N820, both parties are full of expectations and believe that the cooperation between the two parties will definitely win the best market.
Trailing Lead Socket,Extension Wire Socket,Two Pin Plug Extension,Heavy Duty Extension Socket
Heikki Technology Co., Ltd. , https://www.heikkipower.com