Semiconductor lighting sources have entered the field of lighting in batches, but there are many problems, mainly performance, reliability, light color quality and cost. The content related to performance and light color quality is rich, such as visual comfort and intelligence. Dimming control, etc., will not be described here. This article will discuss the main technical problems that need to be solved, which can be attributed to "three highs and one low", that is, high luminous efficiency, high color rendering, high reliability and low cost technical problems. The realization of low cost is also a technical problem. To solve these four technical problems, we need to take a series of measures in all aspects of the semiconductor lighting industry chain, such as the adoption of new technologies, new structures, new processes, new materials, etc. Only the technical routes and directions that should be adopted are mentioned here. Product innovation in LED companies has helped. The main solution is to achieve high luminous efficiency of semiconductor lighting by adopting new technologies, new processes, new structures, new materials, etc.; intelligent dimming control, reducing power loss and improving energy saving effect.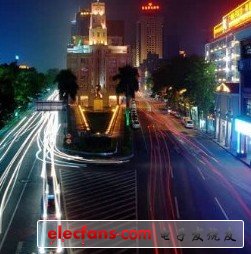 First, achieve high color rendering
White light LEDs have a lot of light color quality, including color temperature, color rendering, light color fidelity, light color naturalness, hue recognition, visual comfort, etc. [3]. The US SSL plan proposes that the spectral distribution of LED lighting products should reach a spectral distribution similar to sunlight. It is very difficult to achieve these requirements. Do a lot of basic research work and it will be realized in the future. Only the color temperature and color rendering problems that are urgently needed to be solved are discussed here. The US Energy Star standard stipulates that the color rendering index of indoor lighting is CRI ≥ 80, but CRI ≥ 90 is required in some high-end applications. Producing a high color rendering LED light source will lose more light efficiency, so take care of these two factors when designing.
It is necessary to explain the evaluation question about the color rendering index CRI [4], CIE (TC1-62) Technical Report 177 conclusion: "CIE CRI is not suitable for representing the color rendering range of white LED light source". There are a number of corrections proposed for CRI calibration, such as CQS color quality, GAI full color gamut index, RF Fleetley index, CPI color preference index, CDI color resolution index, etc. Which type of CIE is currently used? The amendment has not yet been finalized. NIST (National Institute of Standards) in the United States proposed to use CQS to evaluate the quality of light source color, and expand the test sample to 15 kinds, including some samples with high color saturation, which is much better, and many people agree. In order to improve the color rendering, in principle, we must consider the combination of RGB three primary colors, there are currently three ways.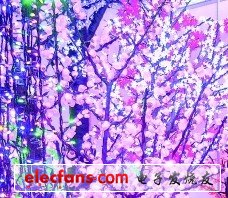 (1) Multi-primary phosphor
The LED light source adopts LED blue chip plus aluminate yellow powder and nitride red powder and green powder to form LED white light, and its color rendering index CRI can reach 80-90. According to reports, if the RGBY phosphor is effectively combined, its CRI can reach 98.
(2) RGB multi-chip combination
LED white light with effective combination of RGB multi-chip, color rendering index CRI can reach 80 ~ 90, may be less applied due to factors such as driving method and cost.
Mobile Truck Led Display is being an important advertising media for outdoor events and advertising campaign on basis of its unique advanced structure feature.The products are widely use for advertising,shows,square,concert, sporting event, festival, and outdoor events.
6500nits brightness and wide viewing angle can meet the needs of people at different distances and angle,even longer viewing distance.The gray scale of 16-bit also ensures that the color of the image is vivid at daytime faced the Sun.
Pixel pitch from Ph5mm to P10mm, waterproof SMD3535 and SMD2727, Novastar and Linsn control system. built in generator and socket outlet to get 110V or 220V power input. audio is available.
The screen can rotate left/right and rise up/down. Auto brightness sensor make sure the image is visible at any time during the sunny day. easily to transport and show.
Advantages
1.The product has good shockproof due to the mobility of the truck.For mobile Truck LED Display, Its main feature is high level anti-shake, this is highly important for movable led screen.
2. Anti-UV module mask, Anti-Oxidation module frame with protection from deformation
43.Standard waterproof cabinet which is IP65 and UV resistance,it can move freely from one site to another, save installation time.
4.High brightness and high gray scale with clearly display effect which allow you to operate easier.
5.The height of the screen is adjustable, depending on your control operation.
6.Normally we choose aluminum cabinet so it won't bring too much load to your truck.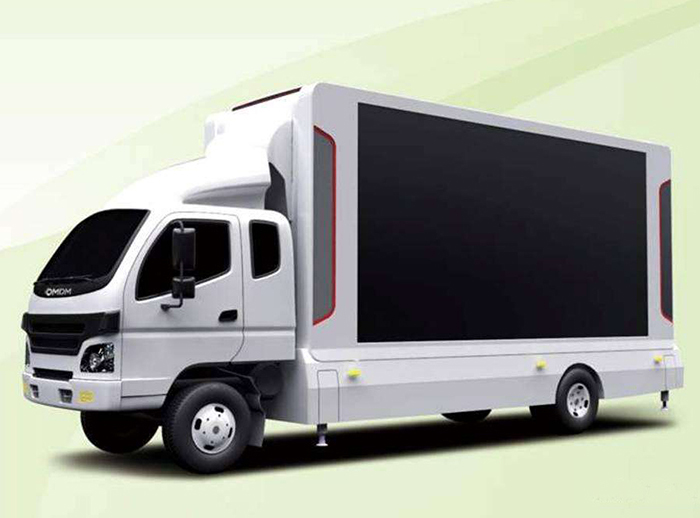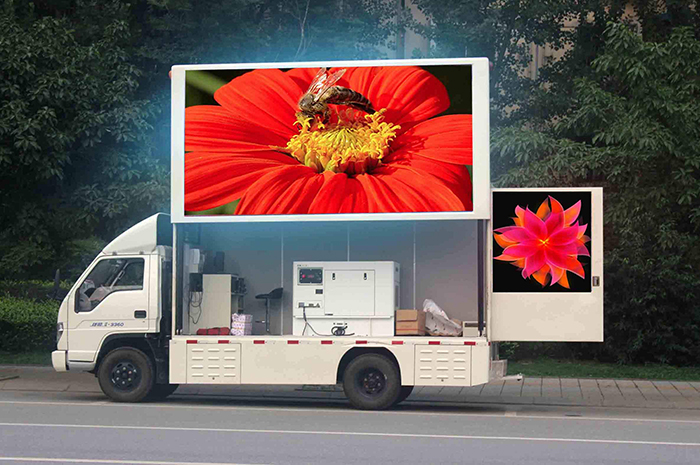 Truck LED Display
Truck Led Display,Truck Led Screen,Led Lights For Trucks,Truck Led Lights
Shenzhen Bako Vision Technology Co., Ltd. , http://www.rentalleddisplays.com